Regular price
Sale price
$15.00 USD
Unit price
per
Sale
Sold out
Marzemino is a black grape variety originating from northern Italy, particularly associated with the regions of Veneto and Lombardy. It is known for producing light, fragrant red wines with unique characteristics.
Here are some of the main characteristics of Marzemino:
Aromaticity: Marzemino is famous for its aromaticity, with dominant notes of red fruits such as strawberries, cherries and blackcurrants, often accompanied by hints of flowers, herbs and spices.

Acidity: This grape tends to have a balanced acidity, which contributes to the freshness of the wine and makes it an ideal choice for light dishes, such as white meat dishes, cured meats and fresh cheeses.

Tannins: Marzemino's tannins are usually moderate, making the wine relatively soft and approachable, ideal for drinking young. However, some producers can create more structured wines by aging them in wood for a longer period.

Terroir: The Marzemino variety is influenced by the terroir in which it grows, with versions produced in different regions expressing unique nuances. For example, the Marzemino produced in the Garda area of ​​Lombardy, known as Marzemino del Trentino, is particularly renowned.

Culinary versatility: Thanks to its freshness and lightness, Marzemino is a very suitable wine to accompany a wide range of dishes. It goes well with appetizers, light first courses, fish, poultry and white meats, as well as with dishes based on fresh cheeses and cured meats.

History: Marzemino has a long history in the Veneto region and is also mentioned in the opera "Don Giovanni" by Wolfgang Amadeus Mozart, where the protagonist praises Marzemino wine. This has contributed to making the vine even more famous and celebrated.
Marzemino is an interesting grape variety that offers pleasant and approachable red wines. It is appreciated both in Italy and abroad for its qualities and unique character, and is an excellent choice for those looking for light and fragrant red wines.
Share
View full details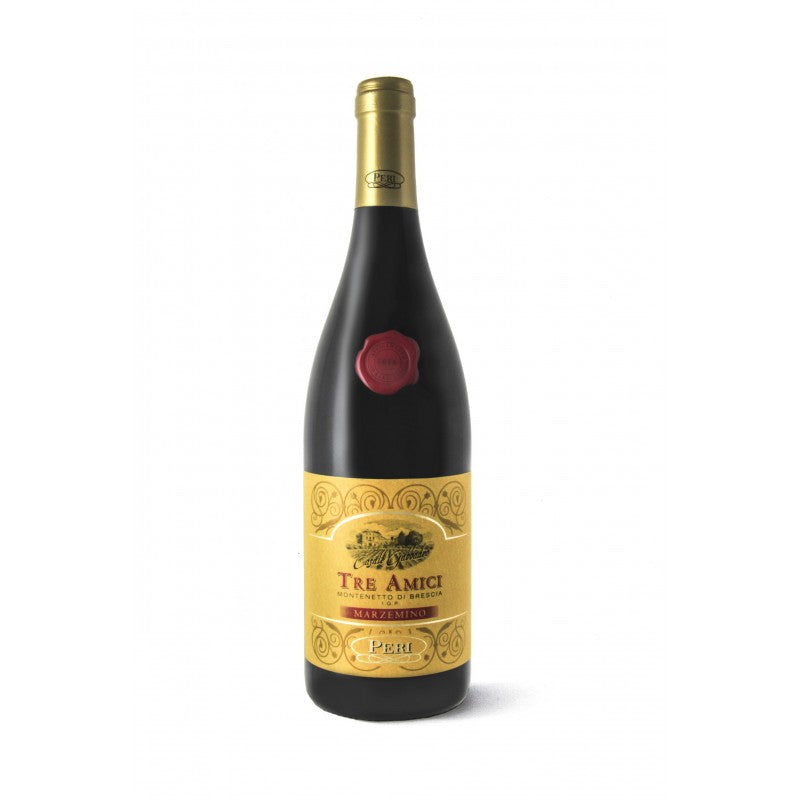 Did you only choose this bottle?

Add more labels, if your order reaches €49 you won't pay shipping costs.

Do you have a VAT number?

Are you a professional in the HORECA sector? Find out how to create your own wine list. Leave your contacts and we'll explain how it works